Yesterday I met a little girl, her name is Edith; who as she finished her doctor's visit, stopped by the building's cafe in order to ask for a giant muffin. As I paid for my capuccino, I saw her walk towards a little table with two of her dolls in hand and a princess tote on her shoulder.
You would think that Edith is a girl like many others; who likes sweets, dolls and the color pink; except, this little one is much older, I would say in her forties.
She gladly shared pieces of her life and with that she added that her disability was due to the fact that she was dropped as a baby; which caused brain trauma and other severe damage, including convulsions for most of her life. She also added that these convulsions might lead to the need for a wheelchair, which she spoke about with great excitement; the one you usually see in young children.
I was fascinated by her way of seeing life; childhood is after all, one of the most wonderful stages; one where everything is happy and exciting, so I continued my conversation with this amazing little soul.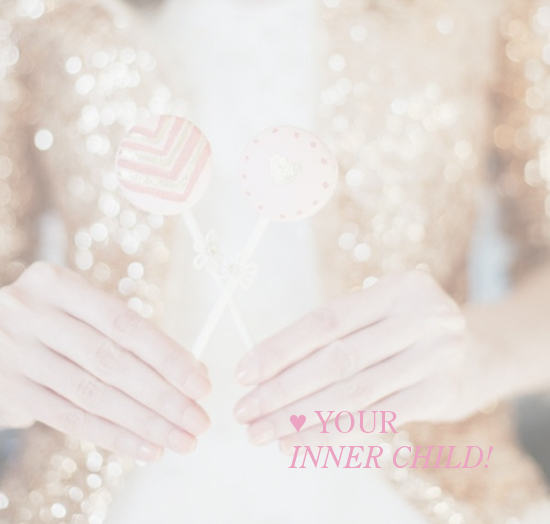 I learned that she had a princess bed, and that soon she would get a pair of pink glasses, but more than anything, I learned that she had the wonderful gift of joy and simplicity that every one of us must keep within, despite the need to mature and be responsible.
She left me with a joie de vivre that I had not experienced in quite some time; perhaps because I take myself too seriously, and so the inner child came back.......
lovely image by Vicky Starz via Style Me Pretty