It is great to have you visit this little space where beauty is to be found ~ in every life circumstance. From a young age, I was fortunate to have received the gift of perceiving beauty, even when subtly disguised, and this little space is my way of sharing that perspective with the hope that it will be helpful and beneficial when applied to your own life.
We live within a world surrounded by both natural + superficial beauty; contrasted by suffering + lacking. We are therefore called, to look deeper and with a new disposition, in order to discover true beauty everywhere around us; including the most unlikely places and situations.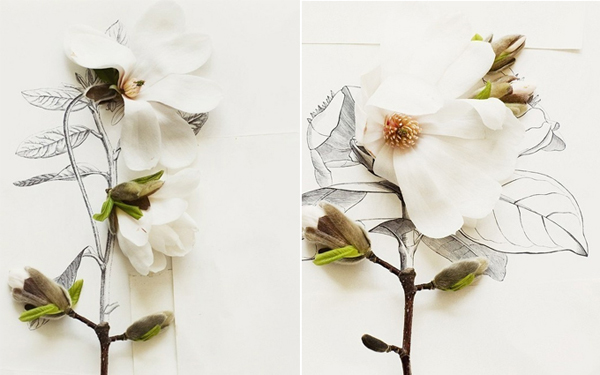 While looking at the above image I can see that despite the bits of imperfection or missing elements for each flower, their beauty is preserved both through their essence and by the help of the sketches which fill in the blanks and allow us to see that which might otherwise be missed.
magnolia images found via pinterest